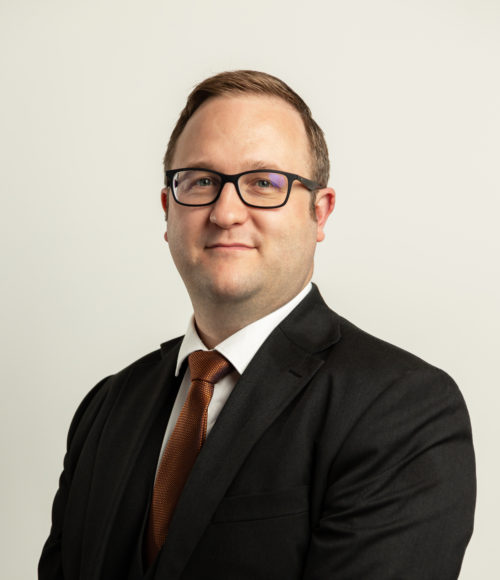 Tom Elliott, BA (Hons), MSc, MIEx
Chief Executive Officer
As CEO of Medilink North of England, Tom leads on all activity that Medilink undertakes in the region, bringing together industry, academia and the NHS to foster innovation and improve patient care. Tom is also responsible for the operations of Medilink UK across the international network.
Tom started his career in legal and regulatory affairs working as the Quality and Regulatory manager for medical technology manufacturers before working within international trade and new market development for the Life Sciences, Healthcare and Bio-tech sectors.
In 2013 Tom brought his experience of developing new markets, engaging overseas partners and registering medical devices to Medilink as the International Director. He developed much of the current schedule of activity as well as the international consultancy services at Medilink, before becoming CEO in 2021.
Tom was also engaged as a sector specialist advisor to the Department for Trade and Business (DBT). His team now works in partnership with DBT to deliver international trade services regionally and also to coordinate UK pavilions and missions on behalf of the UK government in territories across the world including: USA, China, UAE, Germany, South Korea, Brazil, South Africa and more.
Tom is a great advocate for the UK's Life Sciences and Healthcare industry, both nationally and in the North of England. He is often asked to present his knowledge and insight in the UK and overseas. He supports a number of external organisations including medical relief and research charities as well as universities in their goal to engage underrepresented groups within STEM education. He is also a member of local and national government boards and steering groups.