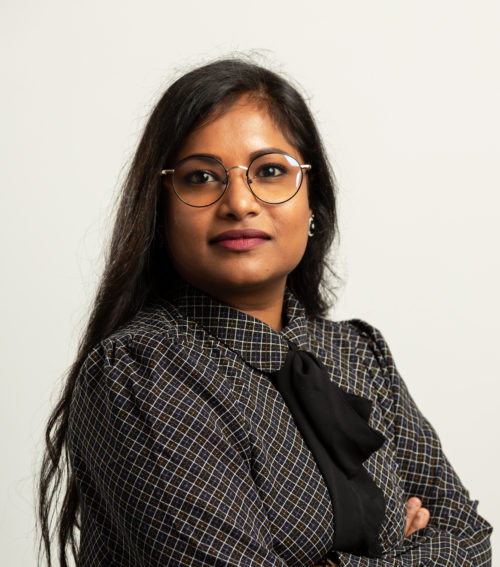 Market Access Specialist
Email: [email protected]
Rashmi joined the Medilink International team, having completed her PhD (Joining Technologies for Cardiovascular Implants) in Mechanical Engineering from University College London (UCL).
As a Market Access Specialist, Rashmi leads the International Consultancy unit at Medilink North of England. She has assisted companies with medical devices, digital health, and diagnostic sectors with market entry strategy, reimbursement pathways, and device regulations in various international markets. Rashmi's role at Medilink is to work with members and clients to help them develop international trade opportunities. A significant amount of Rashmi's time goes into her role as the Northern Powerhouse Healthcare and Life Sciences Sector Specialist working on behalf of the Department for Business and Trade (DBT). Through this role, Rashmi leads the Life Sciences sector strategy across North of England and supports Life Science, Healthcare, and Bio-tech companies across the region, mainly Yorkshire and Humber to develop new and existing international markets.
Rashmi has a PhD in Mechanical Engineering (Joining Technologies for Cardiovascular Implants). Her research focused on maximising the durability of new-generation cardiovascular implants including transcatheter aortic valves and stent-grafts.
During her thesis writing stage, Rashmi worked as a Technical Consultant with Genpact to manage and deliver regulatory dossiers to Worldwide Health Authorities. During that time, she also gained experience in submission processes and coordination for assigned products and regulatory procedures to support submission planning and delivery for Pfizer. Rashmi also has experience working as a Research & Development Scientist with BioEpic, where her role involved extraction of heart rate (HR) and heart rate variability (HRV) from photoplethysmography (PPG) signals using Python programming language.
Rashmi's expertise in regulation, technical research and product development significantly benefit the Medilink members and DBT clients to whom she supports. Rashmi also delivers a number of overseas trade missions and assists with Medilink UK's international exhibition schedule.